not blog about this on my LiveJournal account. It's been a little over a month since the news got out, and I was vocal about this on Tumblr and Twitter, so let's get this out of the way on here.

I'm not terribly happy about the live-action "Jem and the Holograms" movie. I wish I could be happier about it, but I'm not. I was surprised when the news came out because I honestly thought it would never happen, but looks like I was wrong. And I was thrilled about it at first.

Then I heard about "crowdsourcing for talent" and thought that sounded a little sketchy. Then I heard who was involved in the project. Frankly, I think Scooter Braun needs to worry more about roping in his own star client (Justin Bieber) than producing a live-action "Jem" movie. Also, while I never watched the live-action "G.I. Joe" movies, I've heard that Jon Chu managed to get dubbed the "franchise-killer" after his hand working on them. I've also heard the term "microbudget" thrown around, which does not leave me very confident in this film production. And not only is Christy Marx not involved in the project (she wasn't even approached to at least consult, and she's said she would've loved to have been involved in this), but there are no women really in charge on a major scale. I don't buy that video that Jon Chu put out about "See? We do have women involved in this!" They only put that out to save face for all of us fans that complained "THERE ARE NO WOMEN INVOLVED!" I've heard the rumblings from the black fanbase that aren't happy that the actress that got cast as Shana is light-skinned with straightened hair when Shana is very obviously not light-skinned and has curly hair that she has proudly worn curly throughout the entire series. (You want to be able to recognize Shana Elmsford, dammit. I always felt she was the most-overlooked Hologram, and just....jeez.)

No mention of Synergy in the synopsis, no mention of the Misfits (WHAT THE HELL?!), Jem is going to be an "online singing sensation," and the thing that pisses me off the most?

THEY AGED DOWN JEM AND THE HOLOGRAMS TO BE TEENAGERS.

Okay. Now, I was in kindergarten when "Jem" premiered and the toys came out. Roughly six years old. Jerrica Benton and the rest of the girls were well into their adult years. As a six-year-old, I always liked that Jerrica was an adult about the same age as my parents and had to take on this responsibility of a dozen foster girls, running the family business, AND be Jem on top of it all. I wanted to grow up and be like this woman (despite her flaws). So it offends me that they felt the need to age Jerrica, Aja, Shana and Kimber down to be teenagers. Why? To make Jerrica's story more tragic because she's sixteen years old and orphaned? Or is it because they feel that tweens and teens can't relate to a full-grown woman with adult responsibilities like running Starlight Music and dealing with a dozen foster girls? Will ageing down Jem and the Holograms make the target demographic want to see this movie and revive interest in the "Jem" franchise (AND BUY TIE-IN MERCHANDISE?!) since Hasbro didn't really want to do squat with the franchise over the last 20-something years? YES I'M OFFENDED. I felt Jerrica, Shana, Aja and Kimber (and even Raya, and the Misfits and the Stingers and Eric Raymond) were all more interesting because they were adults. The cartoon was very soap opera-ish back in the 80s because they were adults, and that's also why I loved it. You age Jem down, you are essentially turning her into Hannah Montana.

I do like that they are going with actresses that aren't terribly recognizable for Jem and the Holograms. (I don't watch "Nashville," so I'm not familiar with Aubrey Peeples.) I heard Molly Ringwald's supposed to be in this as Mrs. Bailey, but not in the housekeeper role like in the original cartoon. She's going to be more of an aunt-figure, I guess. I also like that they are not going to give Rio purple hair. (THANK GOODNESS.)

I just don't like the way that John Chu and Jason Blum are going about making this movie. As a longtime fan, I have a right to be concerned. I also fear that this film may split the fandom. There are going to be the casual fans who were all, "I loved that cartoon when I was a kid! This is going to be awesome!" and eat this up. Then there those of us more devoted, "hardcore" fans who still have our dolls and regularly frequent the fansites and do the online RPing and do our own custom OOAK dolls and go to JemCon who may be feeling the same way I do about this. And we have a right to be concerned. This is our fandom with which they're taking creative license. It's like how some of the hardcore Trekkies feel about the newer Star Trek films.

But I could be wrong, and the film could be cool. I'll just reserve my judgment until it's done and released. But I'm not holding my breath.
Okay, it wouldn't be like me to
Current Mood:

frustrated
WOAH holy frijole, I didn't think the picture would be that huge!
But yeah. That's the official engagement ring. We're looking at next October for the wedding.
Current Mood:

happy

Current Music:

watching WGN Morning News


The bad news is that I'm still at the damn grocery store. (Booooo.)

The good news (if you haven't been following my Tumblr).....I'm getting married!!! (WOOOO!!!)

We haven't set a date yet, but we're eyeing September or October of next year.
Well, bad news and good news.
Trying to decide what stuff I want to make blog-able on Tumblr compared to what I want to make blog-able on here. Doing all sorts of reorganization, want to revamp both this and the Tumblr. I've invested too much time and energy into this blog to just abandon it.


It's not okay for her to use the term "n*gger." It's not okay for me--as a white girl--to use the term "n*gger," either. (Not that I ever do.) It's not okay for any white person to use the term "n*gger." It's an offensive and politically incorrect term. I GET IT.

...But it's okay for black rappers like Jay-Z and Kanye West to make a song called "N*ggers in Paris" and for this song to get all sorts of airplay. (FOR EXAMPLE.)

It's not okay for a white person to call a black person a "n*gger." But it's okay for black people to freely use the term amongst themselves. Black people get pissed off when we white people use the term, but they don't get offended when it's used amongst themselves. Okay, "dumb white girl" speaking, but I don't understand this.

All I said in the Paula Deen post was that it shouldn't be okay for ANYONE to be using that term, and people ride me like a rodeo show for saying that.

Whatever. I don't know why I bother with ONTD anymore. Dumb celebrity gossip and so-called "educated" people lecturing me for my opinion. Could a rational, intelligent person please explain this to me so I don't come off like a "dumb white girl" despite my college education?
I haven't been on LJ in a while; hence, I haven't been frequenting OhNoTheyDidnt like I used to. I suddenly remember why I haven't, and that dirty racist Paula Deen suddenly reminded me why.
Current Mood:

aggravated

Current Music:

"Breaking Dishes"--Rihanna
still there. And it still sucks ass. I'm desperate for a new job. Really, if I could afford it, I'd just take a whole year off from working and just write/paint/draw. But alas...I can't do that.

A couple of weeks ago, Kevin and I took a vacation to Cedar Point out in Ohio. It was awesome, and a MUCH needed vacation for both of us. :) The weather was decent; it was sunny, and the highest it got was about 75 degrees, and I needed my hoodie for a good part of the day. I had never been to Cedar Point before, and my friend Mike was right. It's way better than Six Flags Great America.

We didn't have to wait long to get on the rides; the longest wait I think we had was a half hour for Millennium Force and Top Thrill Dragster. The only ride I didn't care for was Mantis, but mainly because it was a stand-up coaster that rattled my head around a lot. (That, and all of the water surrounding the ride stank like Lake George in Hobart.) Corkscrew was awfully short, but it reminded me of Shockwave when Great America still had it. And I'm not a big fan of wooden rollercoasters, but Mean Streak was pretty damn cool.

Everything everyone has said about Top Thrill Dragster was true; one of the awesomest rides ever. 0 to 120 MPH in 4 seconds. Kevin had to call his cousin Walter (who does legit drag racing) and brag about it. Going down, I felt like my face was getting pulled back like I was getting plastic surgery or something, and all of this drool was coming out of my mouth, LOL. But DAMN it was amazing going that fast. The ride I had been wanting to go on was Millennium Force, and it did not let me down. Best thing about it was that it had no loops and it was a pretty smooth ride. Everything every reviewer has said about Gatekeeper was true; it DOES blow X-Flight out of the water. It's a longer duration, and it had higher heights, but that's the advantage you have at a park like Cedar Point; you don't have to worry about being in a residential area & under a noise ordinance like SFGA unfortunately is. My favorite ride ended up being Maverick. It was SO FAST getting out of the loading area, the way that ride twisted and snaked around and did that first initial drop (95 degrees?) was pretty badass, and I was NOT anticipating the second launch going through the tunnel.

This may be a year we end up not going to SFGA, though. We already did Cedar Point. Plus, besides the new igNight light show, they don't really have anything new to ride. They're doing Batman backwards, but I've already heard bad things about that. Batman was not meant to go backwards and just jostles your head around a lot. And next month, they're supposed to be doing the Viper backwards, which is a big turnoff for me, since the Viper is my least favorite ride there. I wish they'd just think about a big overhaul for American Eagle (it needs it), or at least turning the Viper into a hypercoaster (it could really benefit from it), or doing some major rehab work on the Demon (it needs it), or redoing all the ambiance on Batman: The Ride to reflect the Christopher Nolan films. (Seriously? The loading area is so 1993 and terribly dated.)
For anyone who read it, I was having a really bad day when I did that last all-caps post. My six-year anniversary with the grocery store was two days ago, and....well, I'm
Current Mood:

accomplished

Current Music:

"Swan Lake" score
Second of all......*inhales*
I FUCKING HATE MY JOB SO GODDAMNED MUCH WHY THE FUCK AM I STILL WORKING AT THAT STORE WHY HAVEN'T ANY OF THE OTHER PLACES I'VE APPLIED TO IN THE PAST SIX MONTHS, HELL A
YEAR
HAVEN'T RESPONDED YET ARE JOB PROSPECTS REALLY THAT SHITTY HERE IN THE UNITED STATES WHY DO I KEEP GETTING SCHEDULED FOR EARLY MORNING SHIFTS THEY KNOW I'M A CRANKY BITCH AT SIX IN THE A.M. WHY CAN'T ANYONE GET THAT STANDALONE THING FUCKING TAKEN CARE OF WHY DID IT PUT ME INTO STANDALONE MODE FIRST FUCKING THING IN THE MORNING WHY DO PEOPLE DECIDE "OH HEY I WANT TO GET MY MASS SHOPPING DONE FIRST THING IN THE MORNING" HOW COME I'M STUCK WITH THE LAZIEST, POKE-ASSIEST CARRYOUTS WHY CAN'T ANDY JUST SHUT HIS DAMN MOUTH AND NOT RUN ON AND ON ABOUT WRESTLING OR DOG THE BOUNTY HUNTER OR HOW MUCH THE CHICAGO CUBS SUCK I'M WAITING FOR HIM TO RUN INTO A HARDCORE CHICAGO CUBS FAN WHO GOES OFF ON HIM ONE OF THESE DAYS I DON'T GIVE A SHIT ABOUT DOUG'S LOVE LIFE HE'S A LOSER I DON'T CARE IF HE HAS CEREBRAL PALSY HE'S STILL A LOSER WHO FUCKING STALKED ME ON MYSPACE AND TRACKED ME DOWN TO MY LAST JOB AND WANTED TO KNOW MY WORK SCHEDULE WHEN I WASN'T THERE NO WONDER HE CAN'T HANG ON TO A GIRLFRIEND I THINK HE LIES ABOUT A LOT OF IT ALL THE COOL COWORKERS AREN'T EVEN AT THE PLACE ANYMORE I MISS WORKING WITH APRIL SO MUCH THINGS WERE A SHITLOAD BETTER WITH OLD MANAGEMENT I DON'T MIND CURRENT MANAGEMENT SO MUCH BUT HOLY SHIT THE COWORKERS I COULD TOLERATE AT ONE POINT I JUST CAN'T FUCKING STAND ANYMORE AND ONCE AGAIN LAZY-ASS CARRYOUTS WHO DON'T HUSTLE I SHOULDN'T HAVE TO BE DOING NINETY PERCENT OF THEIR JOB JUST FOR THEM TO COME UP AND BAG ONE DAMN BAG AND GET A TIP ANYWAY DON'T THE CUSTOMERS KNOW THAT TIPPING THEM ISN'T MANDATORY THERE'S NO NEED TO REFUSE CARRYOUT SERVICE JUST BECAUSE YOU DON'T HAVE CHANGE FOR A TIP I'VE BEEN WORKING AT THIS PLACE FOR SIX FUCKING YEARS AND NOT
ONE
CUSTOMER KNOWS HOW TO READ A GODDAMNED SALES AD AND COMPREHEND WHAT "MIX AND MATCH" MEANS IT DOESN'T REQUIRE A COLLEGE DEGREE TO FIGURE THIS SHIT OUT AND JUST BECAUSE I'M WORKING SELF-CHECK DOESN'T MEAN I'M GOING TO RING YOUR ORDER UP FOR YOU IF YOU'RE NOT WILLING TO LEARN HOW TO USE THESE STUPID THINGS THEN GO TO A REGULAR CHECKOUT AND
WHY THE FUCK IS PATTY EVEN AT OUR STORE SHE IS NOT THE BOSS OF ME SHE'S A GODDAMNED CASHIER SHE'S NOT MANAGEMENT ANYMORE SHE HAS NO AUTHORITY OVER ME SO WHY DOES SHE ACT LIKE SHE'S IN CHARGE OF EVERYTHING
I HATE HER SO FUCKING MUCH IF SHE GETS PROMOTED TO A CSM POSITION I AM FUCKING QUITTING I SWEAR TO GOD AND I HOPE THE NEW STORE DOES TERRIBLE BECAUSE WHO'S GOING TO WANT TO GO TO A STORE WITH NOTHING BUT SELF-CHECK REGISTERS AND IT WOULDN'T HAVE BEEN SO BAD IF I HAD GOTTEN A STRAIGHT ANSWER ABOUT WHETHER IT WAS GOING TO BE UNION OR NOT NO ONE UNDERSTANDS
HOW
FUCKING DEPRESSED AND PISSED OFF THE WHOLE TRANSFERAL/NON-TRANSFERAL ISSUE MAKES ME BECAUSE
I WANT THE FUCK OUT OF THIS STORE!!!!!!!!!!!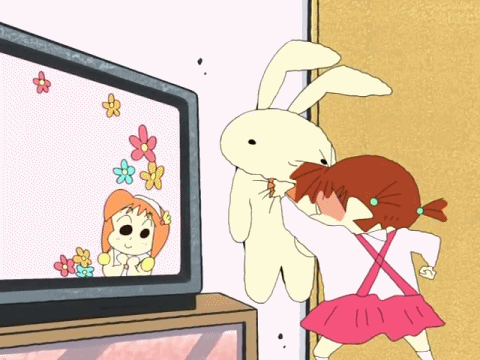 First of all....sorry, guys. You know. Tumblr. I'm not even online all that much anymore. I deleted Tumblr from my smartphone just to free up some space.
Current Mood:

pissed off

Current Music:

watching "Archer"






..........




..................




.............................






*drum roll*






I'M TRANSFERRING STORES!!!!!!!!!



The new store in Cedar Lake will finally be opening up in the next couple of months, and they put up a transfer sign-up sheet in our breakroom. And it came at the most opportune moment, on a morning when I was literally getting ready to be all, "TIME TO LEAVE, CAN'T TAKE THIS SHIT ANYMORE."

Yes, I know this isn't going to entirely solve all of my problems with cashiering. I realize this is just going to be a temporary Band-Aid over my misery. But I really can't handle working at this store anymore with the snotty, entitled clientele (and some certain carryouts who are lazy as shit and just flat-out get on my nerves).

But wow. There are quite a few of my coworkers that were kind of shocked to hear I'm transferring and kind of upset to see me go. I literally had NO IDEA more people at my job liked me than I was aware. So....yeah.
BIG NEWS EVERYBODY!
Current Mood:

excited

Current Music:

watching "Gypsy Sisters"


In related news, there's a "winter storm" approaching today. It's already snowing. It's not bad right now, but they're calling for at least six inches until 9 PM tonight. But the last two times this winter the weather forecasters have called for "big snow," we've hardly gotten any here in NW Indiana. We were slammed yesterday at work because of this "winter storm." Holy hell, it's like people anticipate the worst after Snowmaggedon a couple of years ago. It's only going to be MAYBE six inches. We can handle this. So why is everyone acting like chickens running around with their heads cut off?
As the subject says, I feel like I'm treating my LJ account like my Facebook account, and I don't know why. Probably because as per usual, there's nothing terribly new to report. Still slaving away at the grocery store. Still not liking it, but now it just feels worse than ever. I'm scrambling to find either a second job or a new job to replace this one because......AAAAAAAAAAUUUGH. Not only are the customers terrible to deal with, but now I'm getting sick and tired of a handful of my coworkers as well. I hate working the morning shifts because the carryouts are lazy as shit, and I feel like I'm doing 80% of their job because they just won't hustle. It's like they need a boot up their asses to get anything done, and the CSMs won't do anything about it. Rather, they'll take more responsibility and get out there and help bag with them. Or they'll jump on a register and help check out. Then they'll call the stockers off the floor to help check or help bag, and I think it makes us look terribly shorthanded or understaffed. It's been becoming a habit lately. The afternoon/evening shifts aren't bad, but the carryouts who work the afternoon/evening shifts are more concerned with socializing than getting any work done.
Current Mood:

aggravated


I have been in massive amounts of pain this last week alone, and I blame my job. The carryouts have generally been lazy as shit, and I'm tired of doing my cashiering job plus the majority of all the bagging that they're supposed to be doing. I've been lifting and pushing and pulling, and twisting my wrists, and sustaining cuts and scrapes on my hands and forearms, and standing for hours on end. My feet hurt, my ankes hurt, my knees hurt, the backs of my thighs hurt, my back hurts, my sides hurt, my arms hurt, my hands hurt, my neck hurts. EVERYTHING FUCKING HURTS. This whole week, I've been coming home with aching feet and muscle spasms in my back. I've spent the last few nights sleeping on a heating pad to try to get my back to just relax. Friday, Kevin was giving me a back rub, and even he noticed I was carrying a lot of stress in my sides.

I understand how demanding the carryouts' jobs are. I've been in their shoes (I bagged groceries when I was in high school), and I try to help when I can, but it just feels like they're dropping the ball anymore and making us cashiers do more bagging than we need to be doing. And I hate to sound like a total c*nt about this, but why do we keep hiring so many special needs carryouts?! It's like the customers don't want the special needs workers taking out their groceries and keep refusing carryout service! And once again, I feel like I'm doing half of their bagging job!

I'm off today (Christmas Day) and tomorrow, so that at least gives me a couple of days to unwind from the holiday mayhem. But if I go back to work on the 27th and the full-body pains come back, I will be forced to find a new job that isn't so stress-inducing. I really can't handle this anymore. All of this physical stress is no good for my overall health.
I am so glad that Christmas is finally here and it'll all be over with after today for a good 11 more months of the following year, because this was a stressful holiday season, let me tell you. And I blame work. I would normally put this on my work-related blog, but I need to vent about it on my personal journal because you guys really need to know how this has been bothering me.
Current Mood:

relaxed